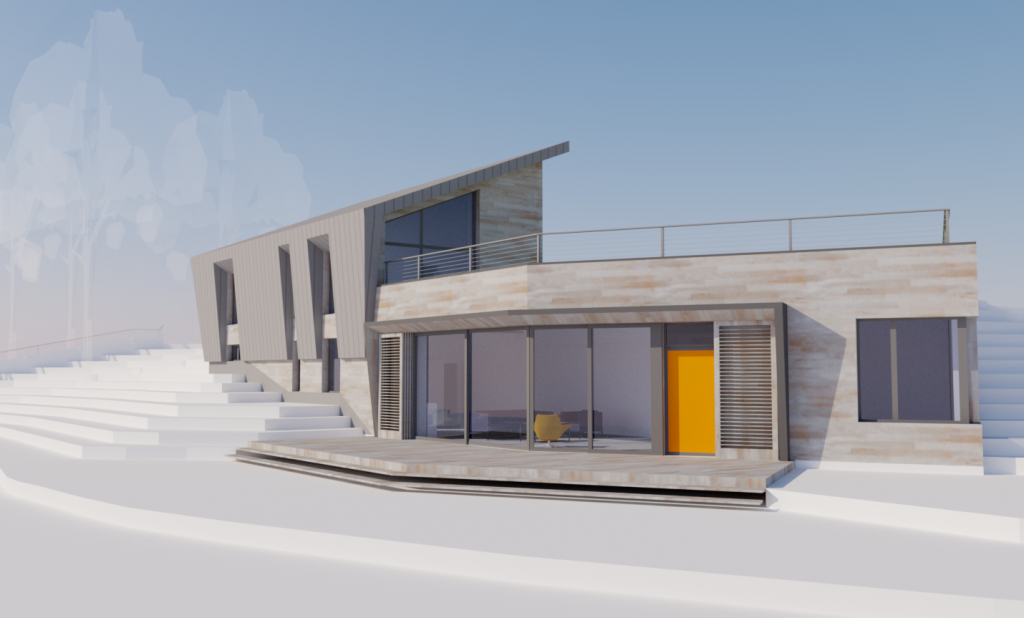 The Iowa Nest is a Net Zero Energy-targeted residence in rural Iowa. It is designed to supply 100% of its energy needs; to be comfortable without conventional air conditioning; to fit into the landscape; to last for hundreds of years; and to do all of this on a conventional construction budget.
This blog will be run jointly by me (Carl), the primary designer, and by the owners, Peter and Jen. Our hope is to share our experiences designing and building this house so others can learn from our mistakes and re-create our successes. Our experience has shown us that it is possible to achieve remarkable performance (and great design) with a reasonable budget — and we hope to show others how they can do this, too.
You can subscribe to our mailing list to get regular updates: just send an email to list@iowanest.com.
Let's start by taking a closer look at the project's design goals.
Continue reading "Iowa Nest Residence: Net Zero Energy at Conventional Cost"