The Iowa Nest is a Net Zero Energy-targeted residence in rural Iowa. It is designed to supply 100% of its own energy needs; to be comfortable without conventional air conditioning; to fit into the landscape; to last for hundreds of years; and to do all of this on a near-conventional construction budget. You can learn more about the goals for this project in the Overview.
This website documents the process of design, construction, and ongoing operation. We are collecting temperature, relative humidity, and granular energy use data in order to verify and calibrate the home's performance.
Explore the final design and finished end product here.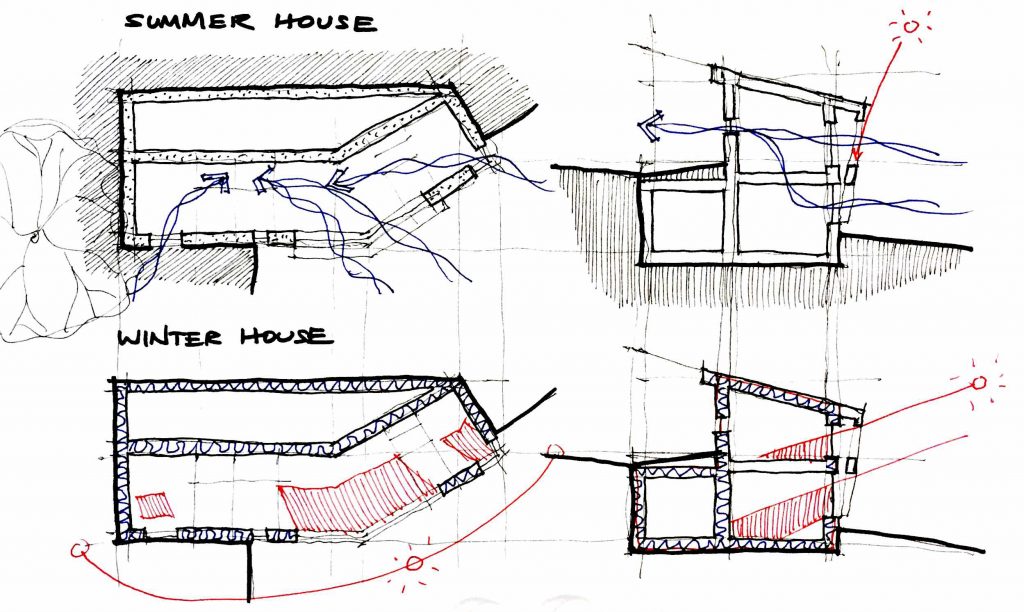 How did we achieve Net Zero Energy at near-conventional construction cost? An Integrative Design process that utilized energy modeling at all stages to inform design decisions. See more here.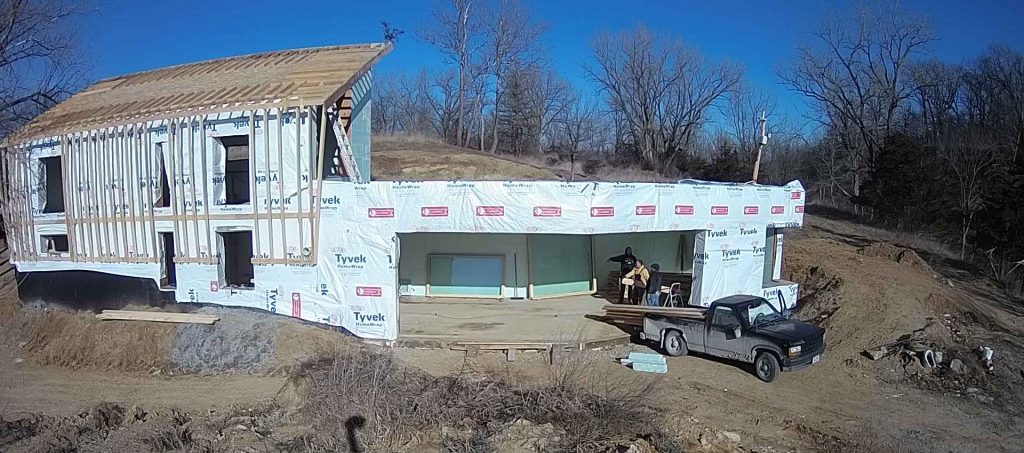 Constructed between 2016 and 2019, we documented the process with three live cameras and lots of photos. Here's how it went, and what we learned along the way.

The home is continuously monitored for temperature, humidity, and energy use, in order to calibrate the house and gauge the effectiveness of the design. Temperature and humidity data collection began in January 2017, just prior to window installation; and energy consumption data collection began in June 2019, just after occupancy. View the data here.
The Iowa Nest was designed by Carl Sterner (at the time with Sterner Design, and now with Sol Design + Consulting) in collaboration a truly phenomenal team of engineers, verifiers, and product manufacturers. See the full team here.
Keep track of house tours, presentations, and publications here. To be notified of any news, you can subscribe to our mailing list.
Inquiries
For press or media inquiries, please contact info at iowanest dot com.