The Iowa Nest is a Net Zero Energy-targeted residence in rural Iowa. It is designed to supply 100% of its own energy needs; to be comfortable without conventional air conditioning; to fit into the landscape; to last for hundreds of years; and to do all of this on a conventional construction budget.
This website is jointly run by the designer and owners. We'll share our experiences designing and building this house, including the lessons we learned along the way. Our hope is to prove that high-performance (and great design) can be achieved on a budget — and to provide replicable strategies for others hoping to achieve the same thing.
You can learn more about the goals for this project in the Overview — or check out our blog for the latest updates.
Live NestCam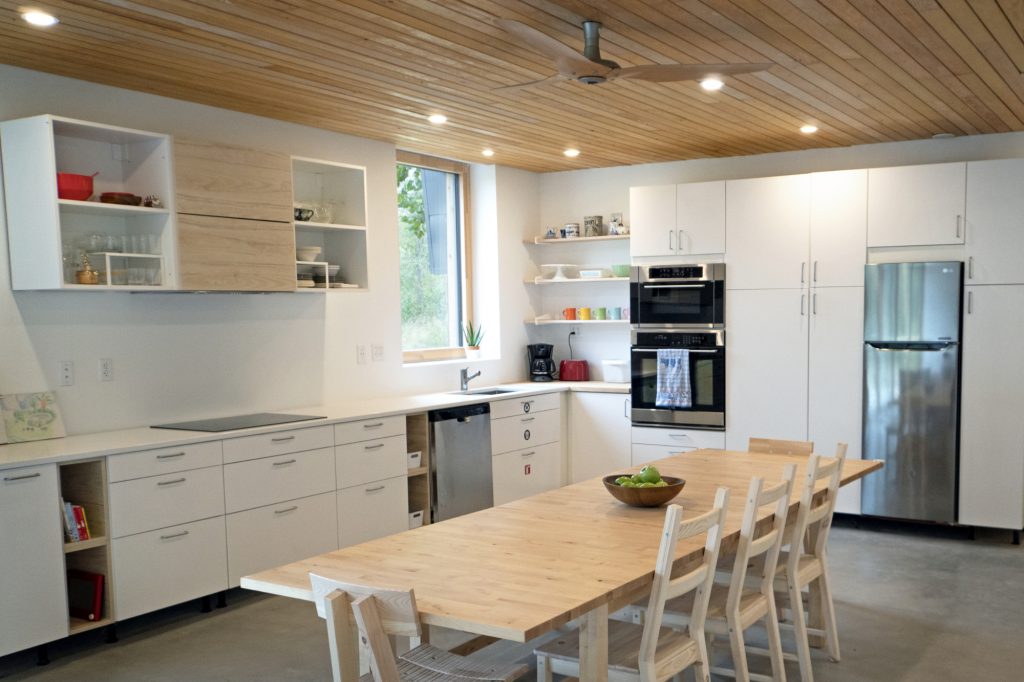 Keep tabs on progress with our Live NestCams — three live cameras installed on-site to help monitor & document construction.
Live Data

We're continuously monitoring temperature and humidity on the site, both inside and outside, so we can gauge the effectiveness of the design. Data collection began in January 2017, just prior to window installation. View the data here.