The proof of the pudding is, as they say, is in the eating. But eating a house is ill-advised, so we're monitoring it instead. Specifically, we want to know:
How much energy is the house using? Is it living up to its energy goals?
What's using the energy? How does this compare to our assumptions? (That is, even if the top-line numbers look good, the specifics could still be way off!)
Is the home staying comfortable? Recall that this house is designed with no conventional air conditioning (but with plans to add it easily if needed). Can it maintain comfort in hot, humid Iowa summers?
How does the home operate passively? — i.e. without active heating or cooling?
To that end, we are continuously monitoring temperature, relative humidity, and energy use.

We've been monitoring temperature and relative humidity in the house since January 2017, just prior to window installation. Three sensors capture data in 15-minute increments and send the data wirelessly to a server. The system (including the webpage that displays the data) is a custom creation creation of one of the homeowners.
You can explore the data for yourself here.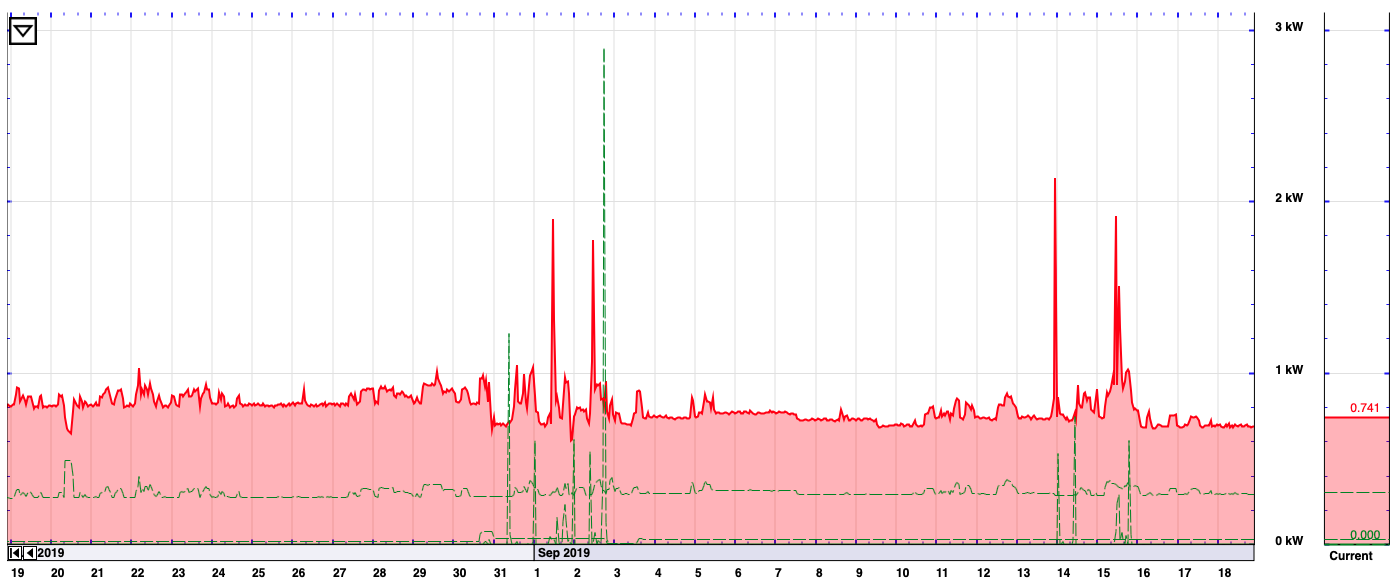 We've been monitoring energy use since July 2019, just after occupancy. We use an eGauge system, with individual monitoring of all major appliances and on each zone of the electric radiant heating system. This system will also monitor the production of the solar panels once installed.
You can explore the data here.